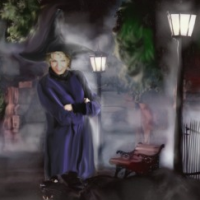 Victoria Danann
Contemporary Romance, Romantic Suspense, New Adult Romance, Paranormal Romance, Romance, Science Fiction, Fantasy
Over one million books sold.
Eight times #1 on Amazon in paranormal romance.

Victoria's paranormal romances come with uniquely fresh perspectives on "imaginary" creatures, characters, and themes. She adds a dash of scifi, a flourish of fantasy, enough humor to make you laugh out loud, and enough steam to make you squirm in your chair. Her heroines are independent femmes with flaws and minds of their own whether they are aliens, witches, demonologists, psychics, past life therapists, or financial analysts from Dallas. Her heroes are hot and hunky, but they also have brains, character, and good manners – usually – whether they be elves, demons, berserkers, werewolves, or vampires.

Her Knights of Black Swan series won Best Paranormal Romance Series four years in a row!
When you stop chasing the wrong things, you give the right things a chance to catch you
Lolly Daskal